RITTAL:6Innovations that make the VX25 unique
System Perfection
The VX25 is the first large enclosure system capable of meeting the technical requirements of Industry 4.0 to perfection, while at the same time ensuring faster, more productive assembly. This Rittal innovation is the result of tireless striving for MORE: more simplicity, more speed, more benefits. More than 25 registered property rights confirm the reputation Rittal has earned as the leading innovator in enclosure technology.
The VX25 often saves us time, which is useful when we re under a great deal of time pressure.
In the VX25, we have managed to successfully replicate all the functions of the predecessor model TS 8 with far fewer accessory parts, while creating new functions and adding value. A consistent 25 mm pitch pattern across all levels and between enclosures has helped to significantly reduce the number of individual parts for example, 40 per cent fewer punched sections/rails.
The V stands for versatility and the X for high flexibility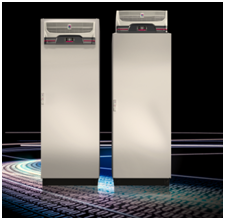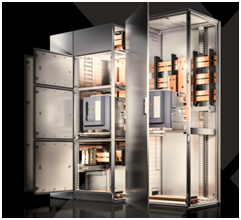 The VX25 is accessible from all four sides, even enclosure accessories can now be built into the base. Like baying brackets and cable clamp rails can be installed there, and cables can be simply and efficiently retained and secured via the punched sections. Not only does that save time and money, it also boosts safety